3-season scouting tent
comfortable for 10 persons 
a flysheet with UV filter – resistant to strong UV radiation 
attention paid to every detail: light reflecting inserts for easy set-up and finding the tent in the night-time
designed for: scouting, emergency/rescue teams
Gawra scouting tent GALLERY/VIDEO
---
Gawra scouting tent DETAILS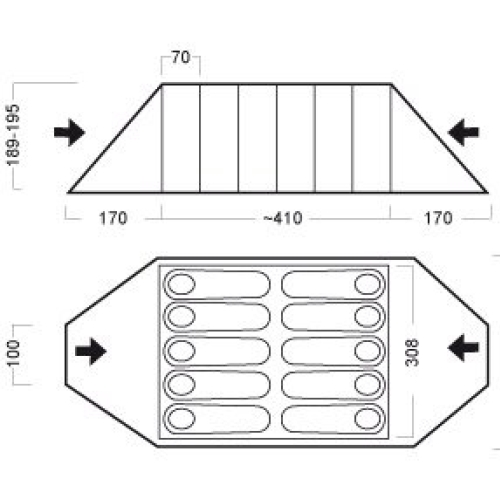 NUMBER OF PERSONS
10
WEIGHT
19 kg
SLEEPING AREA DIMENSIONS
410 cm / 308 cm / h:189 cm
FLYSHEET
polyester rip stop "Uv resistant". Water-resistant: 3.000 mm
FLOOR
polyethylene floor. Water-resistant: 10.000 mm
TENT POLES AND STAKES
poles: Fiber Glass 11 mm, pegs: steel
NUMBER OF ENTRANCES
2
DIMENSIONS OF PACKED TENT
85 cm, fi: 44 cm
AVAILABLE COLOURS
olive
---
Gawra scouting tent

3-year guarantee
Marabut tents are covered by a 3-year guarantee. Any faults resulting from the quality of materials and workmanship that occur within this period will be removed free of charge. Our tents are manufactured in Poland – this make guarantee repairs quick and reliable

After-sales services
Users of Marabut tents are provided with unlimited after-guarantee services performed in our factory. These services include: replacing floors and zippers, repairing poles and providing their replicas according to dimensions specified by the customer and sewing services.
More information >
---
Gawra scouting tent TESTS

Before we introduce a tent into the market, we develop its prototypes and hand them over to our testers. The testers use the prototypes in the worst possible weather conditions. We like to test our tents in the Himalayas, but when it is not required they are tested during long-distance journeys that last several months. The tent must perform well in all weather conditions (snow, cold, wind) and withstand hundreds of pitch up and packing operations. After that we listen the comments of our testers - we focus on any detected faults and shortcomings – this process ensures that our tents are THOROUGHLY TESTED.
See how Marabut tents are tested >

BUY THIS PRODUCT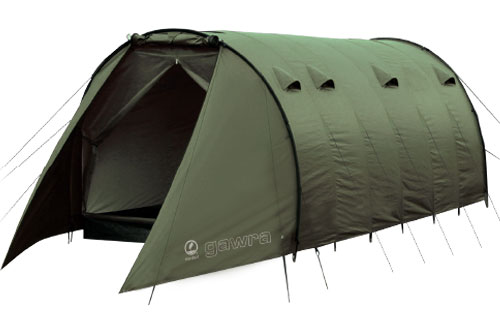 You need assistance?
If you need assistance, please contact us, using the
contact form
or call +48 12 270 24 24
Our on-line shop uses